Collective agreement
Your collective agreement in 9 points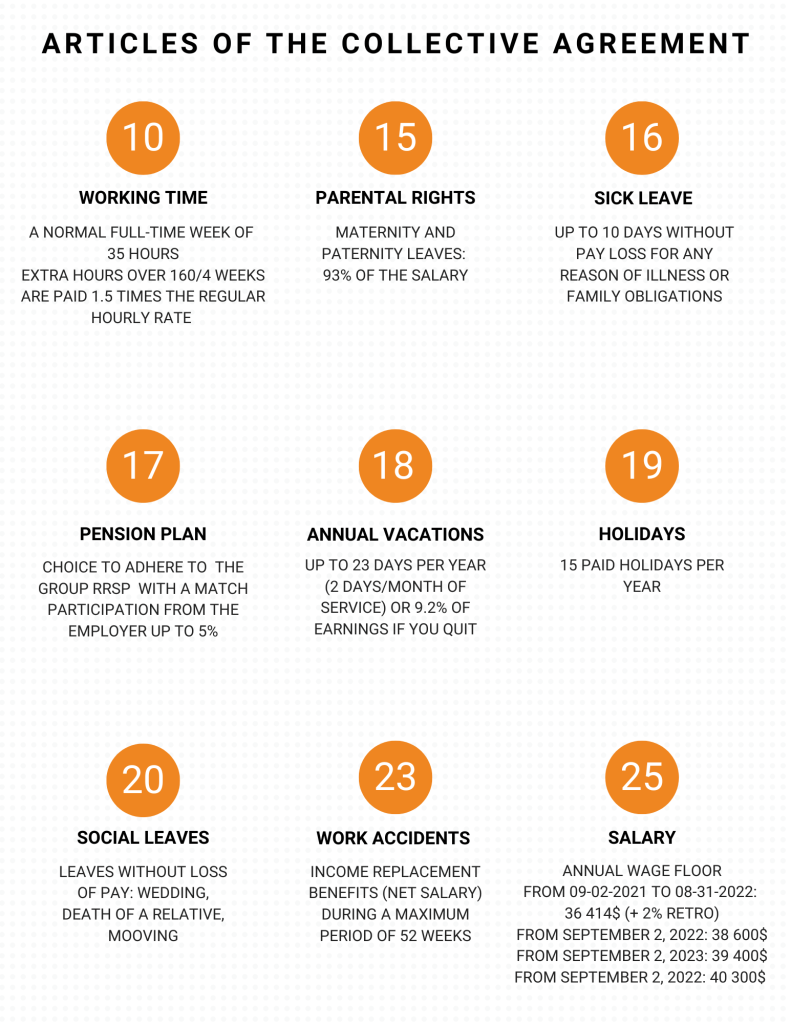 Full version (in French)
An English version will be available
What is happening now?
Implementation of the new collective agreement
The union defending your interests
Postdoc Salary Retroactivity Calculation File, updated and expanded for change of contract (02/28/2022):
Who is a member of the unit?
You are members of the unit of employees postdoctoral fellows if you receive or have received in the past year, a salary that is managed by the Ecole Polytechnique. You just need a part of your salary coming from the Polytechnique for you to be a member. This includes :
This only excludes :
Who do I contact?
You have specific questions about the collective agreement or you want to contact the bargaining committee? You can contact:
Website for postdoctoral fellows
Our trade union, PSAC, has produced a website with useful information for all postdocs of Quebec.