Collective agreement
Your collective agreement in 9 points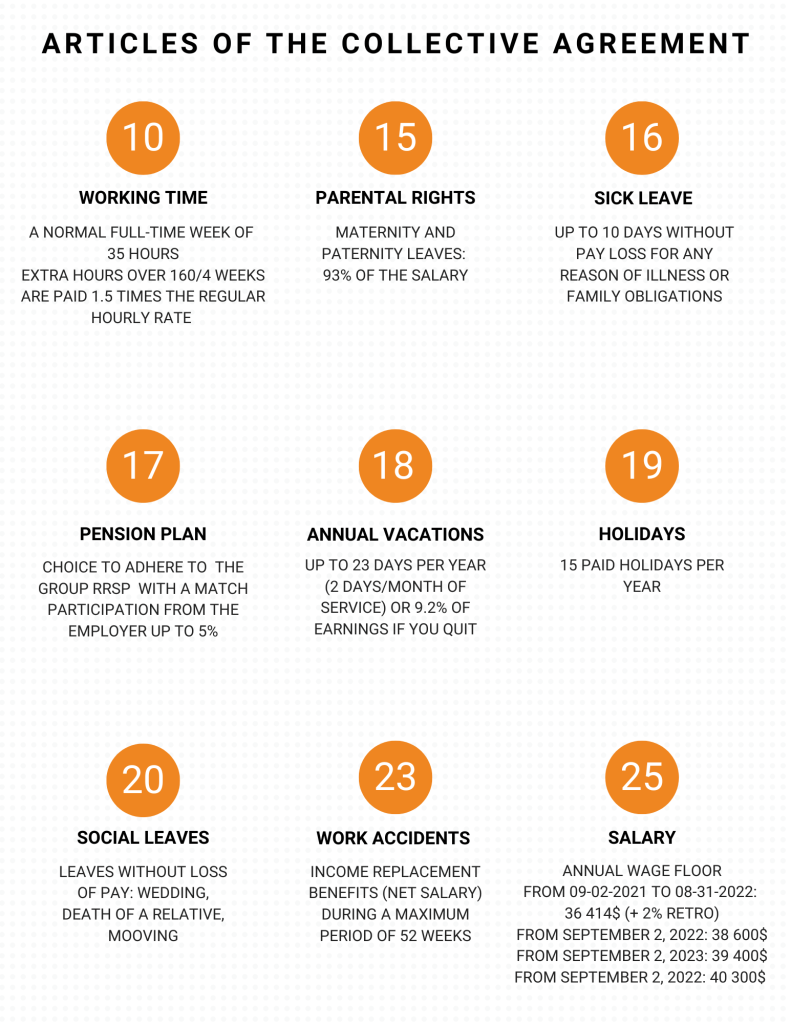 Who do I contact ?
You have specific questions about the collective agreement or you want to contact the bargaining committee? You can contact:
Web site for postdoctoral fellows
Our trade union, PSAC, has produced a website with useful information for all postdocs of Quebec.
What is happening now?
Implementation of the new collective agreement
Details of the agreement in principle
Better union leave approval
Better layoff notice
35 (rather than 40)-hour work week confirmed
Up to ten days of sick leave or family leave per year, rather than seven days for sick leave only
A medical certificate can only be requested after three consecutive days of sick leave, rather than on the first day
Better bereavement leave, now counted in working rather than consecutive days
Better marriage leave, now five working days rather than consecutive days
Group insurance now at the same level as that of other Polytechnique employees (except for dental), which is a major improvement.
Wage increases:

Minimum wage to be raised 10.1% over the term of the collective agreement, up to $40,300 as of September 1, 2024.
The raises will be as follows:

2020: 0%
2021: 2% (retroactive to September 1, 2021)
2022: 2%
2023: 2%
2024: 2.25%

Five-year collective agreement term (nearly two years already elapsed)
The union defending your interests
Who is a member of the unit?
You are members of the unit of employees postdoctoral fellows if you receive or have received in the past year, a salary that is managed by the Ecole Polytechnique. You just need a part of your salary coming from the Polytechnique for you to be a member. This includes :
This only excludes :