Collective agreement
Your collective agreement in 9 points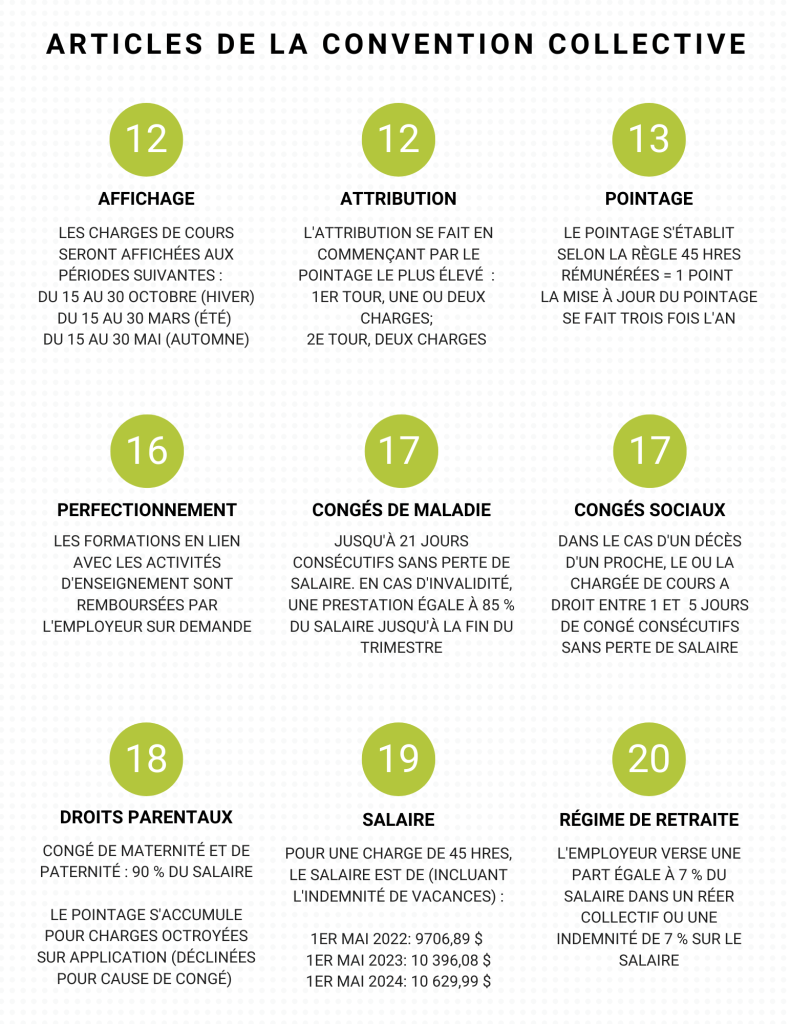 Scoring lists
September 2023
A union grievance was filed for the employer's failure to meet the publication deadline for the list of May 2022. Two other grievances were also filed on the non-conformity of the September 2022 scoring list.
What is happening now?
Implementation of the new collective agreement
The union defending your interests
Who is a member of the unit?
The majority of courses at Polytechnique are given by lecturers.
Polytechnique lecturers are different from other universities' lecturers by their diverse origins:
Inscription to the broadcast list
Want to be notified when course offers are posted for lecturers? Sign up now!
Who do I contact?
Do you have specific questions regarding the collective agreement? You can contact :