Collective agreement
Your collective agreement in 9 points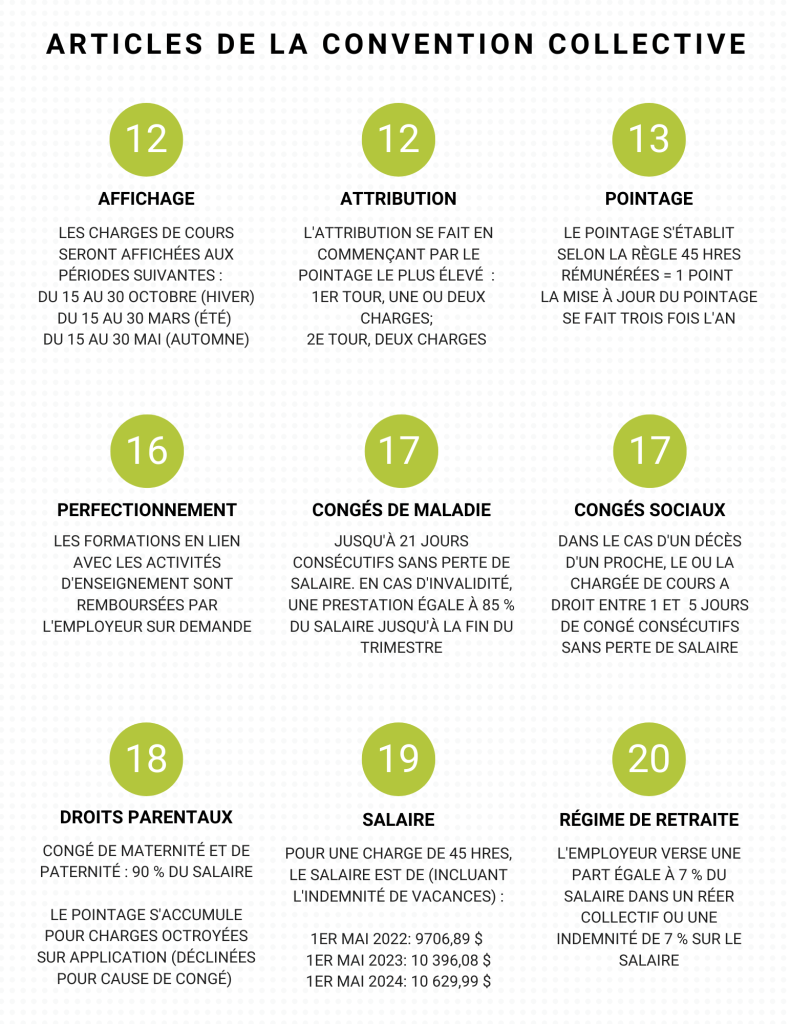 Pointing lists
A union grievance was filed for the employer's failure to meet the publication deadline for the list of May.
What is happening now?
Implementation of the new collective agreement
The union defending your interests
Who teaches at Polytechnique?
The majority of courses at Polytechnique are given by lecturers.
Polytechnique lecturers are different from other universities' lecturers by their diverse origins:
Who do I contact?
Do you have specific questions regarding the collective agreement? You can contact :